We are a non-profit democratic organization that operates on consensus!
Consensus decision making means that within each Circle of Responsibility (see the diagram below) each participant must consent to any new ideas or proposals in order for them to become enacted.
So for the children, if someone proposes going to the park for the day every person must give a thumbs up or else the conversation must continue. They may all agree to go, some may make a plan to go elsewhere with another teacher, or they may decide to plan a park trip for another day! Whatever we decide, there are no winners or losers. They must think critically to solve the problem in a way that works for everyone.
This is the most amazing learning environment for kids! The freedom they have to make choices and learn the way they naturally do is the most precious thing a child can get out of a school. They get a sense of self -worth there!

Parent
We use this same process with the adults, meaning that if a new proposal is suggested by a board member, every member must give a thumbs up or the conversation must continue. Our staff actually hires itself using this model – with every person in the hiring circle having input on every person's salary, position, and hours until we all agree. It is important that we practice using democracy so we understand how the children feel. Not enough shovels in the playground for them feels a lot like figuring how to divide up salaries for us!
We also believe that it is important that we maintain a non-profit status to ensure parents, donors, and the community that our primary goals are not centered around finances, but on creating an exceptional learning environment for people of all ages.
Please feel free to contact us if you would like to get in touch with a board member or are interested in applying!
Circles of Responsibility
Executive Committee: day-to-day functioning of the school, including Budgeting & Finances, Hiring, Policy-making, Staff Development, and decisions about any exceptions. EC includes all Program and Administrative Directors.
Teachers & Staff: curriculum, environment, student well-being, program specifics, parent communication.
Board of Directors: outreach, fundraising, vision-holding, gathering parent and community input.
Parents: learning, supporting each other, communicating, asking for help when needed.
Children: learning, playing, creating relationships, finding appropriate challenges.
[My boys] are so inquisitive which I credit to the way Patchwork supports them in exploring subjects of their choosing.


Parent & Board Member 2010
Meet our board…
Trevor Mikelson
Board President, Parent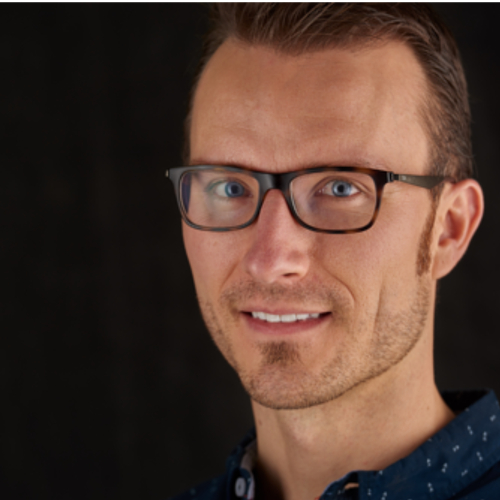 "I feel when school systems focus on communication, collaboration and conflict resolution our children will experience enhanced Interpersonal and Intrapersonal growth versus the heightened emotional and physical traumas they experience on a daily basis. When the desire to read, write or perform arithmetic come – these desires will be easily nurtured toward the expansion of our communities. However, if one cannot communicate with another and/or themselves, lack of desires to grow heighten the worldly issues that emerge on a daily basis."
Qualifications
President, Transfer and Re-Entry Students (T.R.E.S.) as well as the Mentor Program Co-Chair for the Health & Medical Professionals Preparation Program (HMP3) at the University of California, San Diego (UCSD).
B.S. Human Biology, University of California, San Diego 2009
Executive Vice President, Five Rings Financial
Eagle Scout
Michele Leonard (Mitch)
Board Vice President,
"I love sharing in the discovery and delight of learning. Patchwork is a place where you can find your authentic self and where I discovered my own voice. I wish nothing less for my children, and am honored to share the Patchwork experience with them. Patchwork has become family."
Qualifications
B.S. Sociology, Colorado State University, 2007
M.A. Educational Psychology, University of Colorado Denver, 2011
Early Childhood Education Teaching License, Colorado Department of Education- Friends School Teaching Prep Program

You can also find more information about Mitch on our Staff page and you can contact Mitch at mitch@thepatchworkschool.com.
Heather Craig
Board Treasurer, Staff Member, Parent
"Because of Patchwork my family is stronger and more connected than I believe it would have been. Patchwork has fostered compassion, understanding, and communication within my family. It has helped us all see each other and ourselves in renewed and positive ways. We can see each other as individuals."

Qualifications
Associate of Arts Degree from Aims Community College

6+ Years of Finance and HR Experience (4 at The Patchwork School)
8 years of experience as an involved parent at The Patchwork School

You can also find more information about Heather on our Staff page and you can contact Heather at heather@thepatchworkschool.com.
Kelly Frey
Board Secretary, Parent
"When my child was first beginning school, it was really important to me to find a place that aligned with our own family values, practices, and passions since he would be spending so much time there. I believe strongly in learning through exploration and experience as well as trust in and respect for even the smallest of children to help make decisions and have a voice in the conversation. My experience with Patchwork is that all the children are offered these opportunities on a constant basis. The philosophies behind Patchwork truly match the environment created daily at the school and to me, that authenticity is highly valuable! Patchwork is a very special place and our family's experience with the school has been so rewarding and profound that I am so excited to serve on the Board of Directors."
BA Environmental Sociology, University of Colorado Boulder, 2009
MA Resilient Leadership (formally Environmental Leadership), Naropa University, 2011
Authentic Leadership Certificate Program, Naropa University, 2011
Julia Mickelson
Parent, Board Member
"I searched and searched for the right school for our son when the time came, though I felt discouraged until I found Patchwork. Fostering a child's true self and allowing the love for learning to develop naturally are cornerstones of The Patchwork School's philosophy that resonated with the goals I have for my children. Appealing to and guiding children's abilities to communicate their thoughts and emotions peacefully and effectively are paramount to emotional well being and constitute a foundation for academic success later in life. Learning how to be and express our best and true selves is a gift I feel confident Patchwork is helping me impart to my children and I couldn't feel more at home as a member of its community. I am proud and excited to serve as a member of the board and I look forward to helping Patchwork be the best it can be!"
Qualifications
BA Language Studies, University of California, Santa Cruz 2006
Additional Experiences – Organization, event planning, editing and proofing
Alexia Black
Board Member, Parent
I am an LCSW ( licensed clinical social worker) in both California and Colorado with a private practice here in Louisville. My body oriented approach focuses on supporting women through the transitions that come with motherhood, pregnancy, fertility and relationships. I graduated from Hunter College in NYC with a Masters in Social Work and did my training and hours in Los Angeles working with and early head start program serving low income families with children aged 0-3. I was chosen to present at the California conference for head start programs on self care for clinicians and at the national ZerotoThree conference in Texas. Although my practice mostly serves adults, my passion is creating an enriching, loving, attuned environment for children and support them in their process of emotional growth and development. It is a pleasure to watch my children grow and learn to navigate this world. Their emotional process is often parallel to mine and it serves to keep me grounded in the knowing that our process continues through the lifespan. I enjoy delving into what comes up and continuing to learn and grow!

I would love to offer support to the patchwork community through offerings on mental health and self care.
Marni Kammersell
Board Member
"We can best help children learn, not by deciding what we think they should learn and thinking of ingenious ways to teach it to them, but by making the world, as far as we can, accessible to them, paying serious attention to what they do, answering their questions — if they have any — and helping them explore the things they are most interested in." ― John Holt

Patchwork is a place that truly understands and respects children. The staff fosters their social emotional growth while helping them to find their own voices. I am so grateful for the experiences that my children had at Patchwork. I also appreciate how much Patchwork helped me on my own parenting journey. I am excited to join the Board of Directors to help the school continue to grow and thrive!
Qualifications
Home Educator
M.A., Public Policy, The George Washington University, 2006
B.A, Philosophy, University of Michigan Ann Arbor, 2002
A.A, Simon's Rock College of Bard, 2000
Ann O'Connell
Advisory Board Member, Parent
"The Patchwork School has broadened my toddler's horizon more than I could have ever imagined. I love how learning occurs organically at the school, and I appreciate the open, caring and non-judgmental atmosphere I have encountered. The Patchwork School is a unique Louisville gem that I am honored to be involved with."
Qualifications
B.A. Boston College, Psychology
J.D. University of California, Berkeley
Admitted to Bars of CO, CA & NV
Small Business Owner
Haley Sladek Squires
Advisory Board Member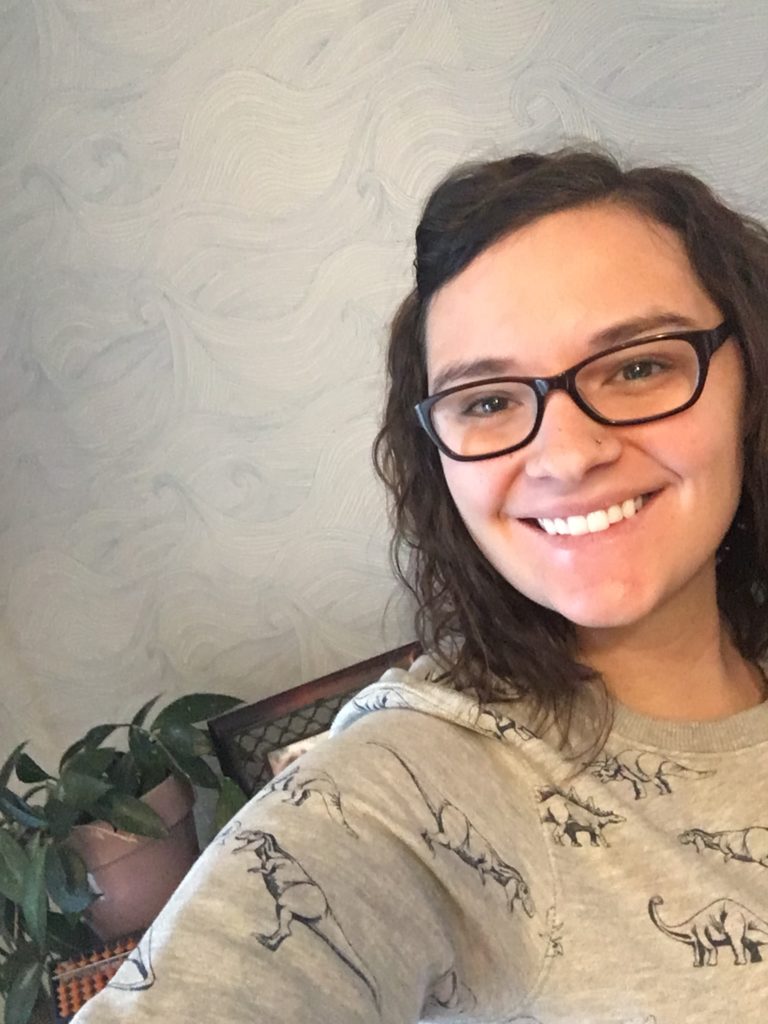 Over the past decade Haley has worked on a variety of social justice issues through education and public libraries. Haley was also a founding staff member of The Patchwork School! She worked here for 7 years and was an active board member for 10! She is passionate about intentionally confronting social justice and sustainability issues via community education and defending the commons. She has a background in nonprofit administration and teaching people of all ages, children, teens & adults. She has spoken at a number of conferences and trainings, led outdoor experiential trips with students and helped to operate/organize several major education conferences (including Alternative Education Resource Organization- AERO & the 2013 International Democratic Education Conference- IDEC). Currently Haley works in the Teen Department at the Loveland Public Library. There she works to ensure that the public library is a safe, inclusive and innovative place for community members of all ages and backgrounds to be and to learn.
Qualifications
B.A. Anthropology with double minor in Peace & Conflict Studies and Leadership Studies, University of Colorado at Boulder, 2010
M.A. Education, Goddard College, 2012
Elementary Education License, Early Childhood Education Endorsement, since 2011
Group Leader Certified, Colorado Department of Human Services
Founding staff member, The Patchwork School, 2007-2014
Mental Health First Aid Certified 2015-2018
You can contact the board via email: info@thepatchworkschool.com