Children spend their days engaged in hands-on activities of their own choosing. They learn through play, and they work hard at it as they negotiate with children of various ages, learning how to communicate their feelings and needs.
The Patchwork School is an innovative non-profit organization located in Louisville, Colorado, modeling and promoting children's rights to an educational environment offering both meaningful curriculum as well as an integrated social emotional learning approach. We offer daytime programs for Early Childhood (ages 1–8), and after school programs for K-5.
COVID-19 Updates
The Patchwork School is currently not open for in-person learning and care. We are reopening in-person on June 1st for our summer session. All spots for the summer are currently full, however you can contact us to get on the waitlist.
If you are interested in touring to start in the fall, please email info@thepatchworkschool.com. Starting June 1st we will be offering virtual tours with one of our directors.
We hope all families are staying safe and well during this unique time. We believe in the power of community and our ability to support one another as we navigate these new challenges. Please feel free to reach out to us with any questions, concerns or ideas.
Our Approach
By respecting children as people with ideas, interests and opinions, and by utilizing our community's resources, we have created an experiential learning environment that fosters critical thinking and problem solving, develops communication and leadership abilities, nurture's self-confidence and self-direction, promotes compassion and sustainability, and most of all preserves a passion for learning. Through the school, our parent education, teacher training, and community building, we advocate for freedom, responsibility and compassion in community.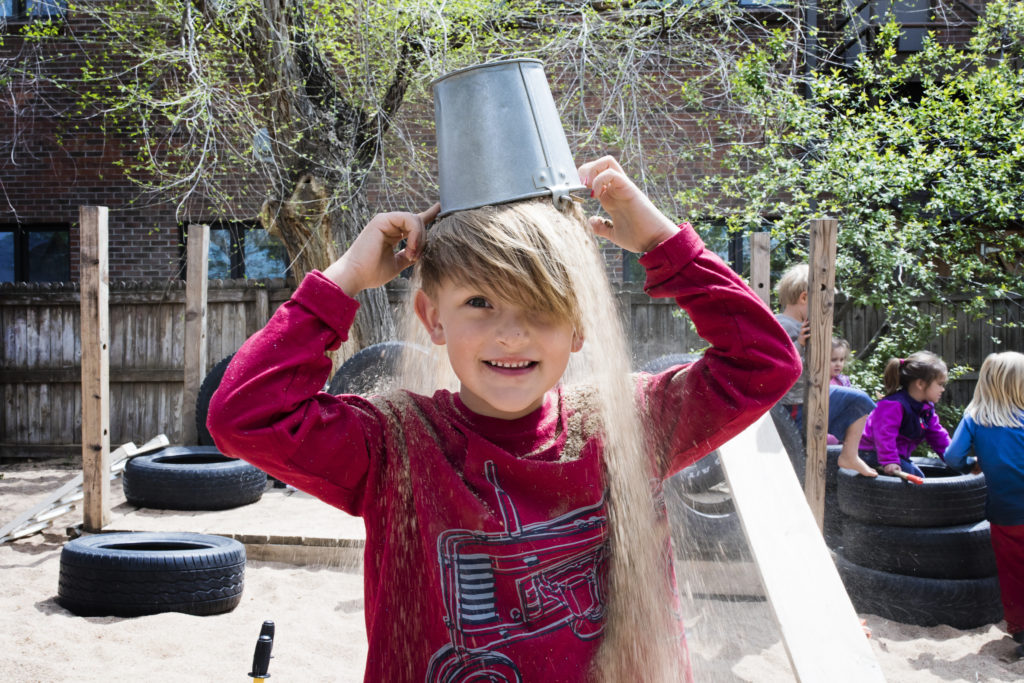 Freedom
embracing the opportunity to be fully alive, accepting what is, and also learning to be an agent for change
Responsibility
learning to take ownership of one's experiences, feelings, needs and goals

Compassion
learning to see where others are coming from, how to actively listen and understand another perspective

My son has blossomed since he started at Patchwork. He has learned how to express himself constructively, and [to] confront conflict with kindness and understanding.


Parent of a pre-schooler (age 3), 2018

Non-discrimination policy
To foster an equitable, nurturing, and stimulating environment for educational experiences and community building, The Patchwork School affirms that its students, staff, volunteers and guests have a right to be free from discrimination. We invite all people to participate in the activities, events and community of our school. We do not discriminate on any basis (cultural background, ethnicity, race, color, age, gender, sexual orientation, sex, disability, marital status or spirituality) in the administration of our care, instruction, admission, employment, or tuition assistance policies.